ACMSA 2017
Keynote Speakers
1.Prof. Tatsuo OYAMA (GRIPS, President of the ORSJ, Japan)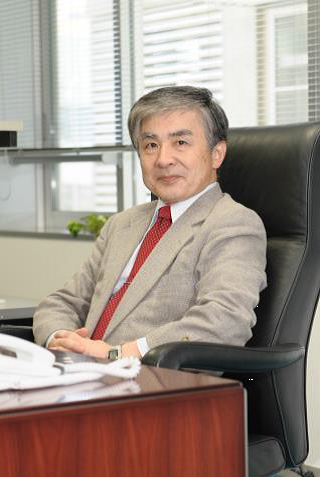 Tatsuo OYAMA obtained Bachelor of Science and Master of Science degrees from College of Engineering of the University of Tokyo in Japan in 1969 and 1971, respectively. He was given degree of Ph.D from School of Operations Research and Industrial Engineering (ORIE) in the College of Engineering of Cornell University in 1977. He worked for the Economic Research Institute of the Central Research Institute of Electric Power Industry in Japan as a researcher from 1971 to 1980. Then he taught at the Department of Arts and Science, and Graduate School of Policy Science in Saitama University as Assistant Professor in 1980-81, Associate Professor in 1981-1988 and Professor in 1988-1997. He has been teaching as a Professor at the National Graduate Institute for Policy Studies (GRIPS) since 1997. He has been Dean from April, 2000 to March, 2014 and Vice President from June, 2003 to March, 2014 at GRIPS. He has been Board of Trustee Member and Senior Professor since March, 2012 at GRIPS. Also he has been working active for the Operations Research Society of Japan including career such as editor-in-chief for the journal, chairman for the international committee, vice president and so on. Currently, he is President of the Operations Research Society of Japan. His major research interests are in applying operations research theory to public sectors decision making, policy analysis and evaluation. He has published many papers in the areas such as optimization theory, mathematical programming model and their applied areas. His papers appeared in Journal of Combinatorial Theory (A), IEEE Transactions on Power Apparatus and Systems, Communications of Operations Research, Journal of Operations Research of Japan, Journal of Civil Engineering Society in Japan, OPSEARCH, International Transactions in Operational Research, Japan Journal of Industrial and Applied Mathematics, International Journal of Higher Education, Journal of Asian Public Policy, International Journal of Disaster Risk Reduction and so on. He published 10 books in Japanese entitled such as "Graph, Network and Matroid", "Algorithm", "Optimization Model Analyses", "Discrete Mathematics", "Public Policy and OR", "Policy Evaluation : Theory and Practice", "Re-evaluating the Legacy of the Second Faculty of Engineering of the University of Tokyo-Implications for Higher Education Today", and so on.
Title: Social Systems Analysis and Operations Research
Abstract: Social systems analysis has for quite some time been the main analytical and scientific approach used to investigate various types of social systems and to solve various problems related to modern social systems, including industry, business, the military, public administration, politics,
and society in general. We will present here the three major roles that operations research (OR), a social systems analysis technique, has played, both practically and theoretically, in the solution of social systems problems since it was developed almost sixty years ago. Additionally, Japanese OR
Society has been celebrating the 60th anniversary this year in 2017. Firstly, OR, as a data analysis technique, allows us to elaborate on data, so that we
can reveal interesting facts and gain new insights by applying statistical data analysistechniques. Some examples will be given from the fields of traffic data analysis and city population data analysis. Secondly, using mathematical model analysis, a major technical approach in OR, many public sector applications of optimization modelling techniques have been developed, both domestically and globally. Some examples of solutions to public policy
related problems will be presented here. Thirdly, OR can contribute to the development of "new theory," i.e. OR can contribute to the development of new theoretical results and new discoveries. We illustrate this potential with demonstrations of how the apportionment problem and the shortest path counting problem can contribute to the solution of societal problems, even some still "unsolved problems." This will lead to a discussion of future perspectives and challenges. Finally, we will talk about the prospects for future OR work.
2.Prof. Jian-Bo YANG (The University of Manchester, UK)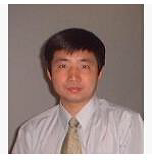 Jian-Bo YANG is Chair Professor of Decision and System Sciences and Director of the Decision and Cognitive Sciences Research Centre at Alliance Manchester Business School of The University of Manchester, UK. He is also a Specially Appointed Changjian Chair Professor at the School of Management of Hefei University of Technology, Hefei, China. In the past three decades, he has been conducting research in evidential reasoning theory, multiple criteria decision analysis under uncertainty, multiple objective optimization, intelligent decision support systems, hybrid quantitative and qualitative decision modeling using techniques from operational research, artificial intelligence and systems engineering, system modeling, simulation
and control for engineering and management systems. His current applied research is in financial and strategic decision-making, new product development, intelligent modelling, inference and decision support for health care, aggregated production management, system maintenance management, risk and security modelling and analysis, performance analysis and improvement, and the integrated evaluation of products, systems, projects, policies, etc. He has been awarded research grants at the total value of over £4m by EPSRC, EC, DEFRA, SERC, HKRGC, NSFC and industry.
He has published 4 books, over 200 journal papers and book chapters, and a similar number of conference papers, with high citations in Web of Science and Google Scholar, and developed several software packages including the Windows-based intelligent decision system (IDS) via evidential reasoning, which has been used by thousands of people over 50 countries.
Title: Likelihood Inference and Evidence-Based Decision Making with Big Data and Human
Abstract: In this presentation, we discuss the necessity of using both big data and human judgment to support decision making in business and management. The focus is on the analysis of uncertainty in data and judgement and how to model various types of uncertainty in an integrated framework including randomness, ambiguity, inaccuracy and inconsistency. A new Maximum Likelihood Evidential Reasoning (MAKER) framework will be introduced, including its main concepts, key components, evidence space model, state space model, principal evidence combination algorithm, qualitative and quantitative prediction, and decision making processes. The MAKER framework is established to support probabilistic modelling of complex systems, maximum likelihood prediction via data-driven machine learning and evidenced-based decision making under uncertainty. A number of application cases in the areas of consumer behavior analysis, healthcare, and engineering system maintenance decision making will be presented.
3.Prof. Zhangxi LIN (Texas Tech University, USA)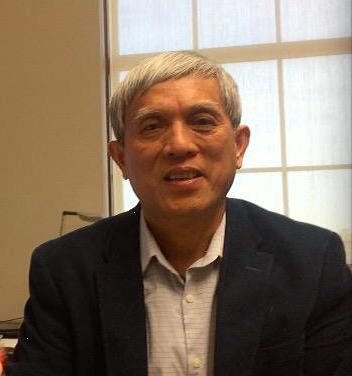 Zhangxi LIN received the first master degree in computer applications from Tsinghua University in 1982, the second master degree in economics from the University of Texas at Austin in 1996, and Ph.D. degree in information systems in 1999 from the University of Texas at Austin. He is a member of IEEE, INFORMS and AIS for many years. He is currently a tenured associate professor at the Rawls College of Business Administration, and Director of Center for Advanced Analytics and Business Intelligence, at Texas Tech University. His research interests include e-commerce, business analytics, HealthCare strategy, FinTech, and knowledge based systems. He has published more than 200 peer-reviewed papers in international journals and conferences, such as Information Systems Research, Information Sciences, Decision Support Systems, ICIS, ICDM, AAAI, and so on.
Title: Intelligent Finance in the Era of Big Data
Abstract: Intelligent Finance is emerging as a cutting-edge financial innovation in recent years, owing to the availability of financial big data and the
advancement of artificial intelligence (AI). If AlphaGo has successfully challenged with AI to human's daily life, financial applications of AI will definitely change the landscape of financial industry. This presentation is intended to address recent progresses in intelligent finance. In particular, selected cases in China will be covered.
4.Prof. Fujun LAI (University of Southern Mississippi, USA)
Fujun LAI is McCarty Distinguished Professor of Decision Science in College of Business at the University of Southern Mississippi (USM). Dr. Lai obtained his Ph.D from Dept. of Management Science at City University of Hong Kong. His research interests include Supply Chain Relationship Management and Enterprise Systems. His work has been published on such journals as Journal of Management Information Systems, Decision Sciences, Journal of Operations Management, Journal of Business Research, Decision Support Systems, Communications of the ACM, and IEEE Transactions on Engineering Management.
Title: Transaction-Specific Investments, Relational Norms and ERP Customer Satisfaction: A Mediation Analysis
Abstract: This study examines how bilateral transaction specific investments (TSIs) and relational governance mechanisms influence customer satisfaction with ERP implementations. The model is empirically tested using data from on-site interviews with 208 ERP customers in China. The results demonstrate that the effects of vendors' and customers' TSIs on customer satisfaction are facilitated by multiple-stage micromediational chains. The
influence of TSIs on customer satisfaction is mediated by relational norms, and the impact of relational norms on customer satisfaction is bridged by perceived service quality and customer trust. Furthermore, the influence of vendors' TSIs is stronger than the influence of customers' TSIs. The findings contribute to business research and practice by providing valuable insights into how ERP vendors and customers should strategize transaction-specific investments to enhance relationship performance.
5.Prof. Hongyi XU (Wuhan University of Technology, China)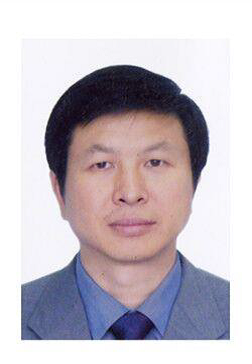 Hongyi XU is Professor/Doctoral Supervisor in School of Management at the Wuhan University of Technology. He is dean of Business School of Wuhan University of technology (part-time). He got his Ph.D degree in Huazhong University of Science and Technology and his dissertation was named Hubei Province outstanding doctoral dissertation in 2006. He has taken charge of more than 20 longitudinal tasks, including three National Science Foundations of China. The total of these funds and tasks are over ¥2,000,000. His research 'A study on the Measurement of Service Productivity' was got Third Prize for Science and Technology Progress of Hubei Province in 2007. Many his suggestions have been taken by governments. He has been invited to serve as an evaluation expert in various academic organizations, such as department of management sciences of the National Natural sciences Fund, China Postdoctoral Science Foundation, Degree and Graduate Education of the Ministry of Education, Hubei Development and Reform Commission. He has published more than 50 papers in national and international journals and conference proceedings in service management, operation management, economic policy, etc.
Title: A Perceived Reliability-Based Customer Satisfaction Model in Self-Service Technology
Abstract: Technical reliability of self-service technologies (SSTs) has been found to be a strong determinant of satisfaction with techenabled services. Yet, the interpretation of the factors affecting reliability and its subsequent influences on customer satisfaction(CS) with SSTs is inadequate. The purpose of this investigation has, therefore, been to demarcate a model to fulfill the gap with an empirical examination, and accordingly a model was developed and tested by applying a global structural equation model. The model results of banking SST users specify how the reliability of SSTs is perceived by the users. The findings have reported that the best predictor of perceived reliability (PRe) is perceived security followed by perceived control. Surprisingly, no significant impact of perceived ease of use was found on PRe. The research also attempted to shed light on the influence of
PRe on perceived risk, technology trust, and CS in the light of technology enabled self-service.